DETAILS HAVE ALWAYS MATTERED.
For over 40 years, Franciscan winemakers have sourced our remarkable grapes from some of the best vineyards in California, crafting lots slowly and carefully for fuller body with unmistakable character. We chase a perfection we think every glass of Franciscan deserves, and we will continue to do so in each batch and bottle to come.

We make two different collections of wines. The first, our Exclusive Wine Collection is made in small lots, showcasing the specific beauty and terroir of the famed Napa Valley, and is available only from the winery directly. The second, our Favorite Wine Collection, reveals the beautiful expressions of both Napa and Monterey appellations. But no matter which you choose, you're in for a treat. All of our wines are made with the utmost care and attention to detail.
Most Franciscan fruit comes from the southern half of the Napa and Monterey Counties, both of which lend a brightness and freshness to the fruit. The clay and gravel soil in these counties brings about grapes with unrivaled structure and minerality.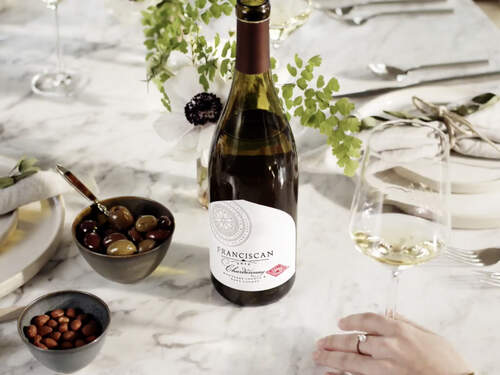 Franciscan was founded in 1973 by two early Napa Valley pioneers. They began with an inaugural vintage of Cabernet Sauvignon in 1975, and Cabernet remains the backbone of Franciscan to this day. Yet, over the years, we have also loved producing varietals such as Chardonnay, Sauvignon Blanc, Rosé, and Blends. We pride ourselves on pushing the envelope in our winemaking craft while recognizing the legacy of our rich heritage.